GRAND RAPIDS' HOME & LIFESTYLE
MEDIA FOR READERS AND
ADVERTISERS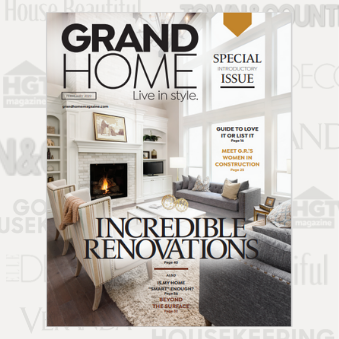 GRANDHOME Magazine
Continuing Hearst's 175-year tradition of inspiring and educating audiences to realize their idyllic home and lifestyle dreams, Hearst Community Media Group is thrilled to present GRANDHOME magazine. Published quarterly and direct mailed to over 14.8K affluent households across Grand Rapids, the artfully-designed GRANDHOME boasts more than 30 pages of creative ideas, thought-provoking articles, stunning photography, and local features centered around celebrating everyday life and living in style.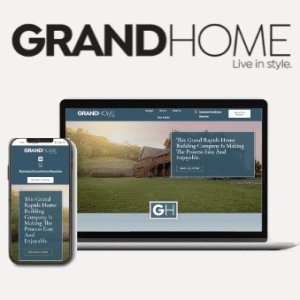 GrandHomeMagazine.com
GrandHomeMagazine.com offers an engaging, immersive, and interactive experience for residents and businesses to discover the latest style trends, inspire new projects, and connect with contractors, design experts, and other home and lifestyle specialists. Promoted through native content distribution and high impact takeovers across the web and Hearst media sites, GrandHomeMagazine.com has unparalleled reach across Grand Rapids and capabilities to target your ideal customer using advanced geographic, demographic, interest, and contextual criteria.
Contact Our Grand Rapids, MI Team Today
Our team of marketing experts can help you navigate the home and lifestyle landscape and reach your ideal customer base with integrated marketing strategies custom-designed with your brand and audience in mind. If you are ready to take your marketing to the next level, call (616) 431-9035 or complete the form below to contact us today:
"*" indicates required fields