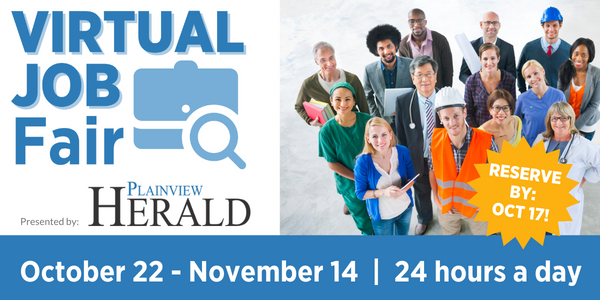 The U.S. employment market has continued to boom in 2022 with an overwhelming demand for workers. Standout from other employers in this competitive market by participating in the Virtual Job Fair presented by the Plainview Herald.
As a sponsor, you will benefit from:
- Customizable virtual space to differentiate yourself from other employers and share your message, opportunities, and links.
- Ample event exposure from job fair advertising, social media mentions, and email marketing.
- Print and digital advertising to promote your unique brand and openings.
Complete the form on the right to learn more and reserve your space by October 17, 2022!