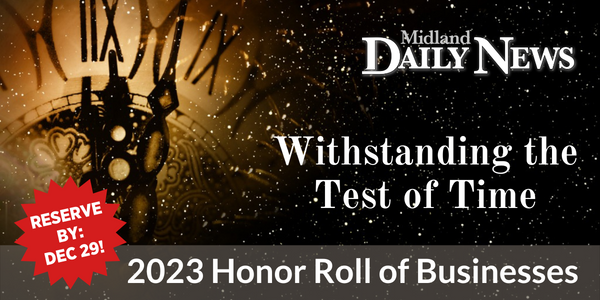 Tell Midland that your business withstands the test of time!
According to a Podium survey, 90% of consumers go out of their way to do business locally. Connect your business with Midland residents in the 2023 Withstanding the Test of Time special section.
Published in every Weekend edition of the Midland Daily News throughout January, Withstanding the Test of Time will showcase area businesses and their date of establishment for area consumers to discover. Withstanding the Test of Time will also be hosted on OurMidland.com maximizing your reach.
Don't wait! Reserve your space by December 29, 2022.
Complete the form on the right to learn more and speak to a Media Representative.