DOMINANT
MEDIA SOURCES
FOR READERS
AND ADVERTISERS
Home and Lifestyle Overview
Forty percent of consumers only consider one contractor before deciding to move forward on a project.* With over 347K West Michiganders planning home improvements over the next twelve months,** businesses need to reach homeowners before they need products or services. Hearst Community Media Group delivers innovative GRANDHOME multi-media and digital marketing solutions that connect your business to your ideal audience and engage prospective buyers along their path to purchase with an integrated, multi-channel strategy, and tactical plan that aligns with your unique business goals.
Sources: *Think with Google; **Nielsen Research 2021, Adults 18+ [Grand Rapids-Kalamazoo-Battle Creek DMA]
+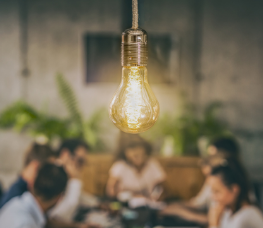 Marketing Strategy
−
Understanding your business goals, audience, competitors, and challenges are critical to developing a powerful message and marketing strategy that turns browsers into buyers. Our home and lifestyle marketing experts can help you map out how, where, and when to execute marketing and advertising plans to help achieve your business goals and maximize your return on investment.
Contact Us
+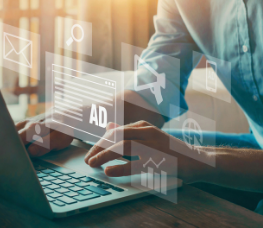 Digital Marketing Services
−
Through our development of proprietary technology and partnerships with major search engines, social network sites, and other leading tech companies, we offer a full line of digital products that will help you reach and interact with your ideal customers across the home and lifestyle segment. Our marketing experts will help you identify and integrate the best mix of channels and tactics to help you "Get Found."
Learn More
+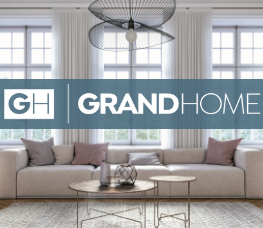 GRANDHOME Media
−
GRANDHOME Media continues Hearst's 175-year tradition of inspiring and educating audiences to realize their idyllic home and lifestyle. GRANDHOME magazine and interactive web site inspire homeowners and businesses across West Michigan with creative ideas, thought-provoking articles, stunning photography and local features centered around celebrating everyday life and living in style.
Learn More
Contact Our Grand Rapids, MI Team Today
Our team of marketing experts can help you navigate the home and lifestyle landscape and reach your ideal customer base with integrated marketing strategies custom-designed with your brand and audience in mind. If you are ready to take your marketing to the next level, call (616) 431-9035 or complete the form below to contact us today:
"*" indicates required fields