DOMINANT
MEDIA SOURCES
FOR READERS
AND ADVERTISERS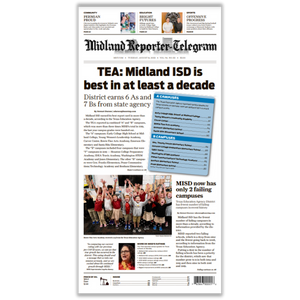 Newspaper
Located in the heart of the oil-rich Permian Basin of West Texas, Midland Reporter-Telegram is the area's hometown voice, watchdog, and trusted narrator. It upholds the tradition of excellent journalism. It is insightful, giving over 84 thousand readers an inside view into local news and life, and led by an all-star cast of columnists. Reading the Reporter-Telegram is a cherished daily ritual that people depend on. All sizes and types of businesses use the Midland Reporter-Telegram to connect with the area's spend-ready consumers and influential business executives to drive sales and grow their business.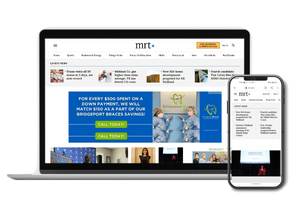 News Website
Each month, MRT.com sees more than 400 thousand highly engaged unique visitors. Last year, consumers engaged with over 9.3 million pages of local media content, making MRT.com the number one place to receive breaking news, entertainment, real estate listings and local sports updates from across the Permian Basin.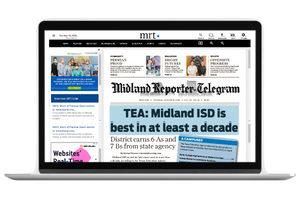 Digital Edition
The Digital Edition (also called the E-Edition) is an exact digital replica of the printed newspaper, including the same news, features, ads and layout. You can read it wherever you have access to the Internet - at the airport, at work or over your morning cup of coffee. Or you can download your digital edition to read later!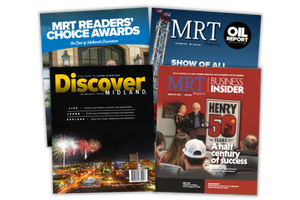 Magazines and Special Sections
Midland Reporter-Telegram's portfolio of premium publications, including Discover Midland, Oil Report, Business Insider, and Readers' Choice, deliver valuable and interesting content to highly desirable demographics. Whether you want to reach a specific audience or showcase your brand alongside contextual content, we can customize a campaign that uniquely highlights your business.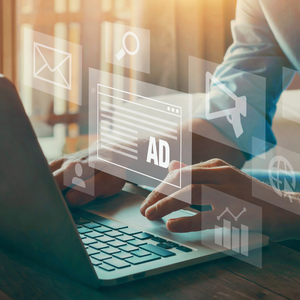 Digital Marketing Services
Through our development of proprietary technology and partnerships with major search engines, social network sites, and other leading tech companies, we offer a full line of digital products that will help you reach and interact with your ideal customers across the home and lifestyle segment. Our marketing experts will help you identify and integrate the best mix of channels and tactics to help you "Get Found."
Contact Our Midland, TX Team Today
Our team of marketing experts can help you reach your ideal customer base with integrated marketing strategies custom-designed with your brand and audience in mind. If you are ready to take your marketing to the next level, call (432) 687-1111 or complete the form below to contact us today:
"*" indicates required fields