DOMINANT
MEDIA SOURCES
FOR READERS
AND ADVERTISERS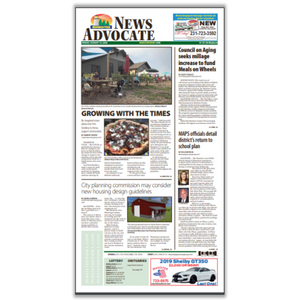 Newspaper
The News Advocate delivers over seven thousand residents compelling content about education, religion, senior activities, local history and local entertainment. The News Advocate also features coverage on high school sports and activities that abound along the Lake Michigan shoreline and are reflective of the passion of the community.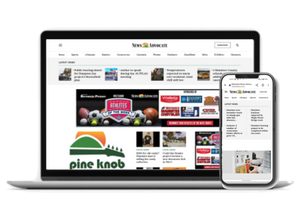 News Website
Each month, ManisteeNews.com sees more than 271 thousand highly engaged unique visitors. Last year, consumers engaged with over 3.1 million pages of local media content, making our news sites the number one place to receive breaking news, entertainment, real estate listings and local sports updates from the West Shore area.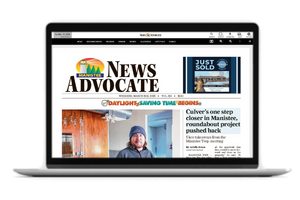 Digital Edition
The Digital Edition (also called the E-Edition) is an exact digital replica of the printed newspaper, including the same news, features, ads and layout. You can read it wherever you have access to the Internet - at the airport, at work or over your morning cup of coffee. Or you can download your digital edition to read later!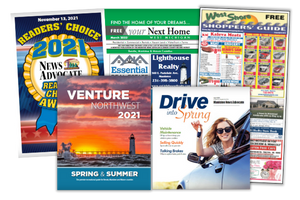 Magazines and Special Sections
Enjoyed by the active, family-oriented waterfront community it serves and tourists attracted to the area's parks and beaches, the Manistee News Advocate reaches over 37 thousand residents and visitors. It features more than 18 special publications, such as Venture, Readers' Choice, Your Next Home, and Drive, and its weekly West Shore Shopper is relied on by 16 thousand residents in the community for money-saving advertisements.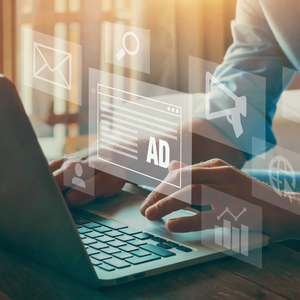 Digital Marketing Services
Through our development of proprietary technology and partnerships with major search engines, social network sites, and other leading tech companies, we offer a full line of digital products that will help you reach and interact with your ideal customers across the home and lifestyle segment. Our marketing experts will help you identify and integrate the best mix of channels and tactics to help you "Get Found."
Contact Our Manistee, MI Team Today
Our team of marketing experts can help you reach your ideal customer base with integrated marketing strategies custom-designed with your brand and audience in mind. If you are ready to take your marketing to the next level, call (231) 723-3592 or complete the form below to contact us today:
"*" indicates required fields