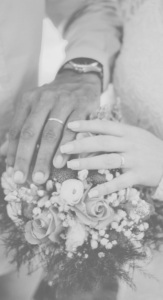 The Alton-Edwardsville Wedding Show, one of Hearst Midwest's premier community events, is returning for 2020.
This year's event will be January 12th, 2020 at The Commons at Lewis and Clark Community College from 11 AM – 2 PM.
Engaged couples and their entourages attend this exclusive event each year to find everything that they need for their upcoming wedding under one roof. Local vendors including venues, caterers, florists, and bakeries will be showcasing their services to help attendees plan their upcoming nuptials. The event also allows for a personal and interactive setting, so couples can discuss the latest wedding trends with vendors, sample some cake, and more.
Attendance for the event is free so join us and ensure that your wedding day is an unforgettable and timeless experience. If you are a business that is interested in sponsoring or participating as a vendor, then please contact Kendra McAndrews at kendra.mcandrews@nullhearst.com.